Originally founded in 1906, PDK International is a 501(c)(3) charitable association with a rich history of supporting educators and others in K-12 and higher education.
PDK International also serves as the governing organization for Pi Lambda Theta and the Future Educators Association®.
Board of Directors
PDK is governed by the PDK International Board of Directors, which includes elected and appointed members. In addition to the president, president-elect, and immediate past president, the board has six directors who each represent a specific geographic region (PDF).
Kathleen Andreson
Past President

John Bley
Region A Board Member
William Bushaw
Executive Director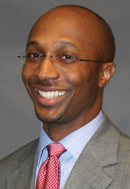 Curtis Cain
At-Large Board Member

Douglas Christensen
President-Elect
David Hemphill
Region B Board Member

Daniel Hoffman
Region E Board Member
Mary John O'Hair
At-Large Board Member

JoAnn Masterson
Region D Board Member
Mary Ruth Ray
At-Large Board Member
Mark Strauss
Region F Board Member

Jose Vega, Ph.D.
Region C Board Member
Patricia Williams
President